RichGlass
Stained Glass Production
Dolphin screen
The screen will form an internal window between the sun lounge and an internal corridor leading to a 'granny flat'. More pictures to follow.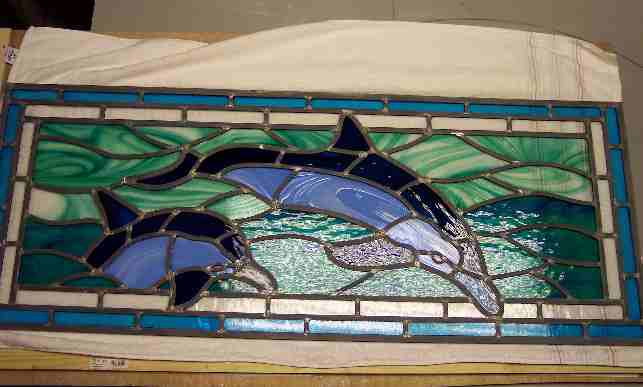 The house is now almost complete and the window has been installed. From the corridor the colours come to life in the morning sun.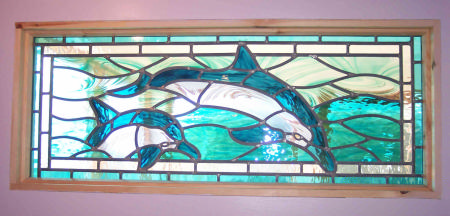 In the sun lounge the textures are prominent in daylight, the colours at night.