RichGlass
Stained Glass Production
Church window in Renfrewshire
A pair of windows in the south aisle of the church had suffered some vandalism and neglect over the years.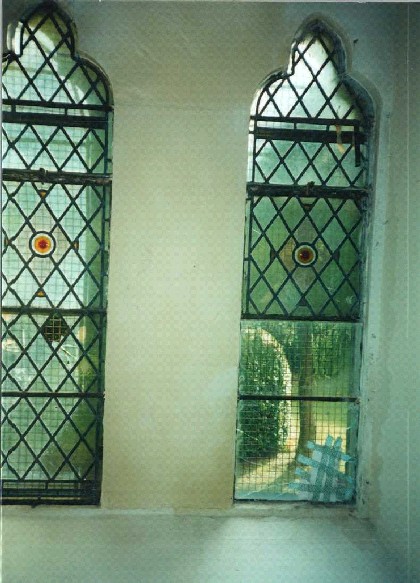 Although very plain, the design demanded great accuracy to maintain the smooth alignment of the diagonals. The steel opening sections were not included in the replacements as they were never used.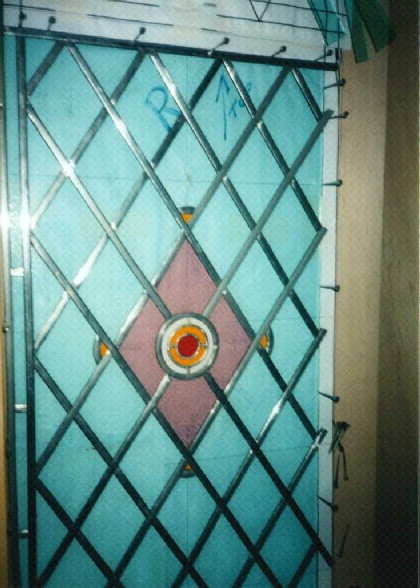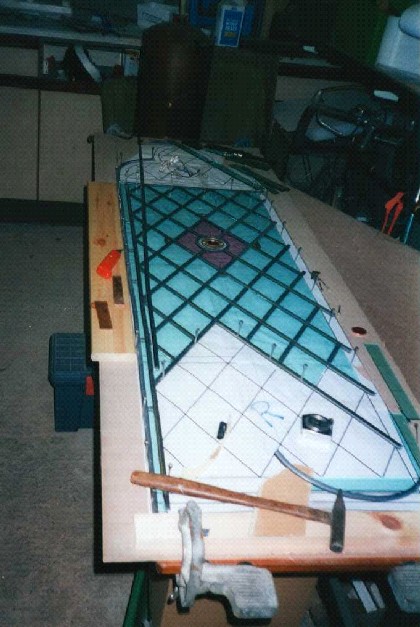 The finished panels were approximately 2.3m (around 8 feet) high.