RichGlass
Stained Glass Production
New panel for a front door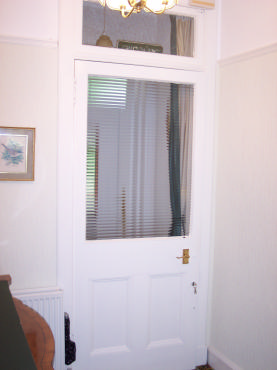 This door is in a delightful 1920s bungalow near Paisleyand leads from the living room to the front porch. Sadly the door was 'modernised' in the 60s or 70s with reeded glass.
The porch has two very small leaded glass windows in a pseudo-Macintosh style which guided the clients choice of colour and design.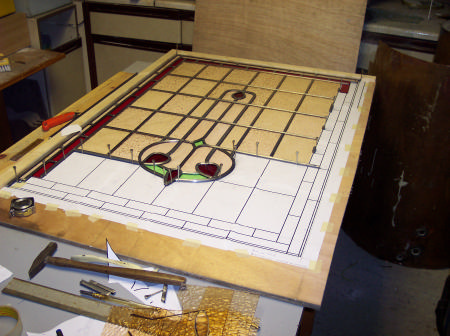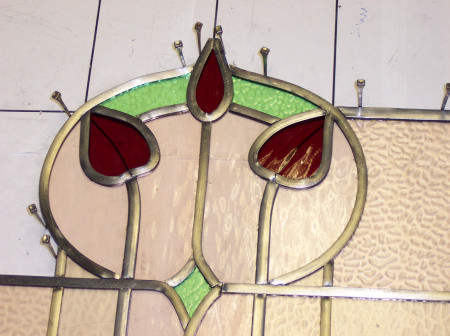 The finished panel was installed by the customers local tradesman.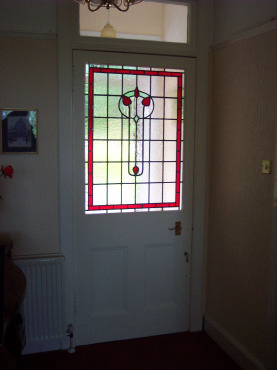 The completed job