RichGlass
Stained Glass Production
---
Renovation at Alloa District Court
The privacy screen between the public access stairs and the District Court administration office contains 3 small leaded glass panels, each about 9 inches (225mm) high and of different lengths. These had got into a sad state over many years.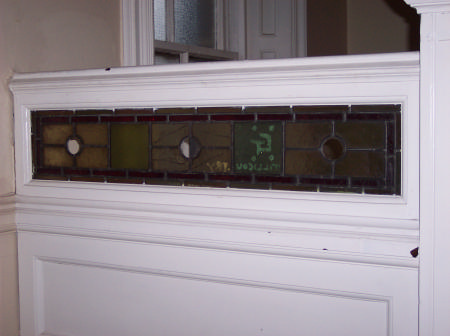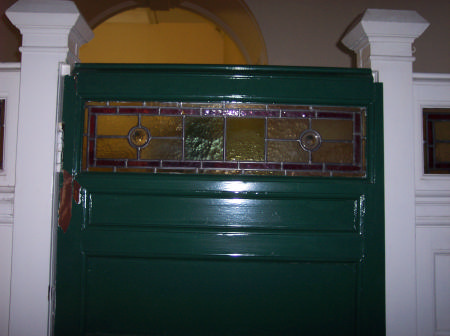 I ws asked to remove and reconstruct these panels recovering as much of the original glass as possible and reinstall the panels into the screens.
Detailed drawings and photographs were taken as a record of the existing panels. The panels were removed and dismantled, all useable glass cleaned and additional glass sourced and matched.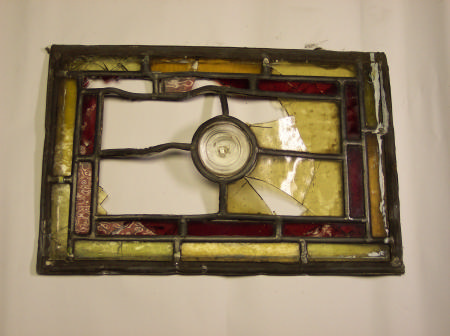 The panels were reconstructed to the original pattern with new lead and about 25% new glass. They were reinstalled into the screens to the clients complete satisfaction.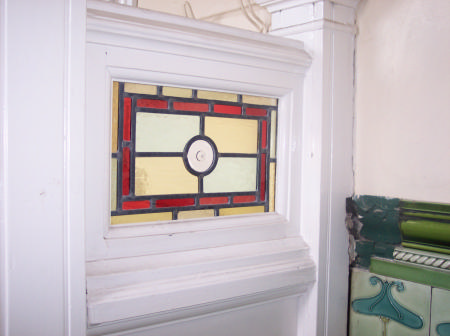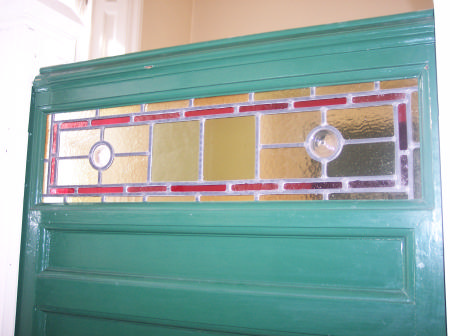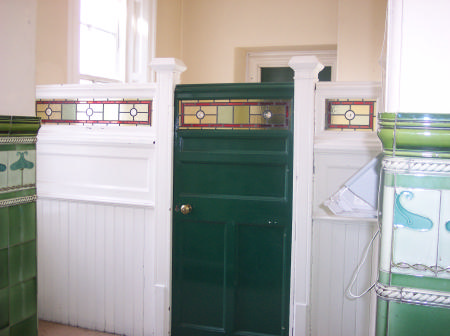 I particularly enjoyed this job as it took a great deal of patience to find a good match for each broken piece followed by a huge jigsaw puzzle to get each piece back in its original position and to use some of the broken pieces to replace smaller broken pieces.