RichGlass
Stained Glass Production
---

New door transom in an old church hall
This old church hall went out of use in the 1980's and in recent years has been brought back into use as a fibreglass moulding production unit. The building has several Victorian leaded glass windows, two of which were reconstructed to celebrate the first centenary of the building in 1967.
The 1967 centenary windows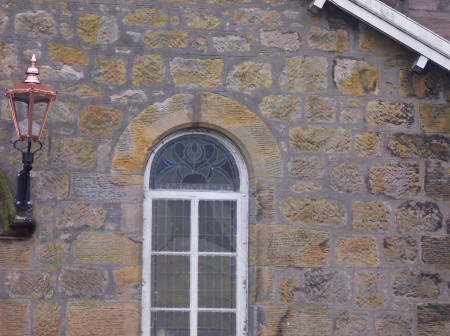 Top of the centenary windows
However, the main door transom has never had any leaded glazing. The present owner wanted to add to the building by installing a new window which would be in keeping with the tradition of the building and at the same time celebrate its 21st century use.
The original door transom arch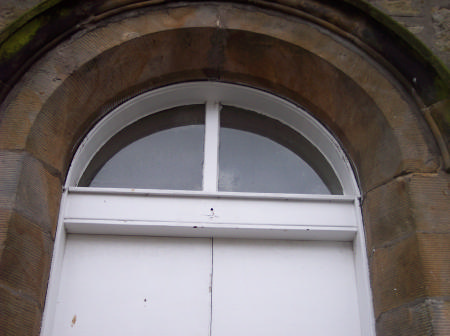 After some discussion the ideas became a firm proposal to combine the colour and form of the centenary window head with the business web site address. Sketches were prepared and after another meeting with the client this was the final design.
The final design proposal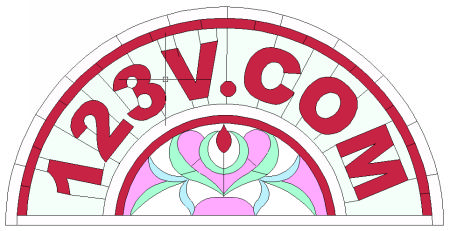 Layout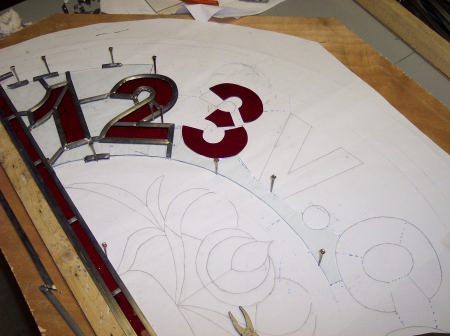 Cutting and fitting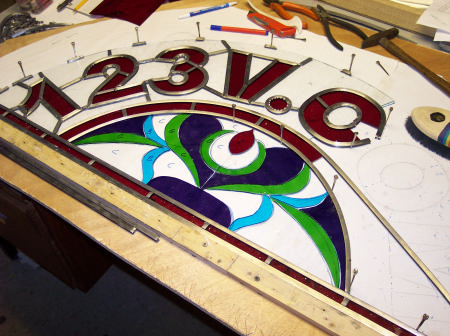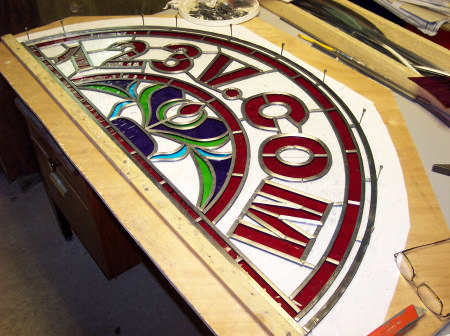 Prepare for solder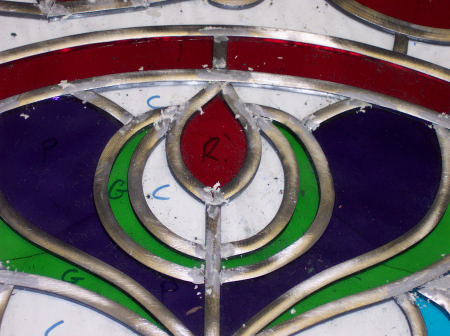 Installation
The finished panel was encapsulated in a sealed double glazed unit with an outer leaf of laminated glass for protection. It was installed into the original arched frame. The client plans to light the panel from the inside so it is installed facing outwards. This is the reverse of most leaded glass windows which are deigned to be viewed from the inside against the light of the sun and the sky.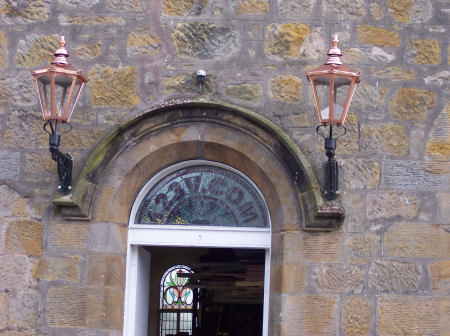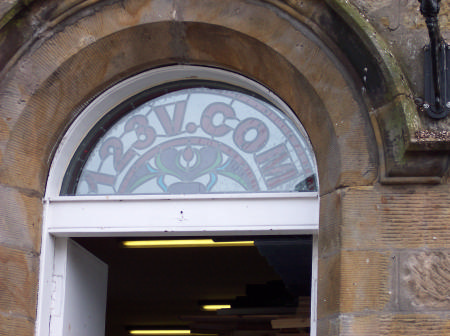 This final picture has been reversed to simulate the view from outside once the lighting is installed.